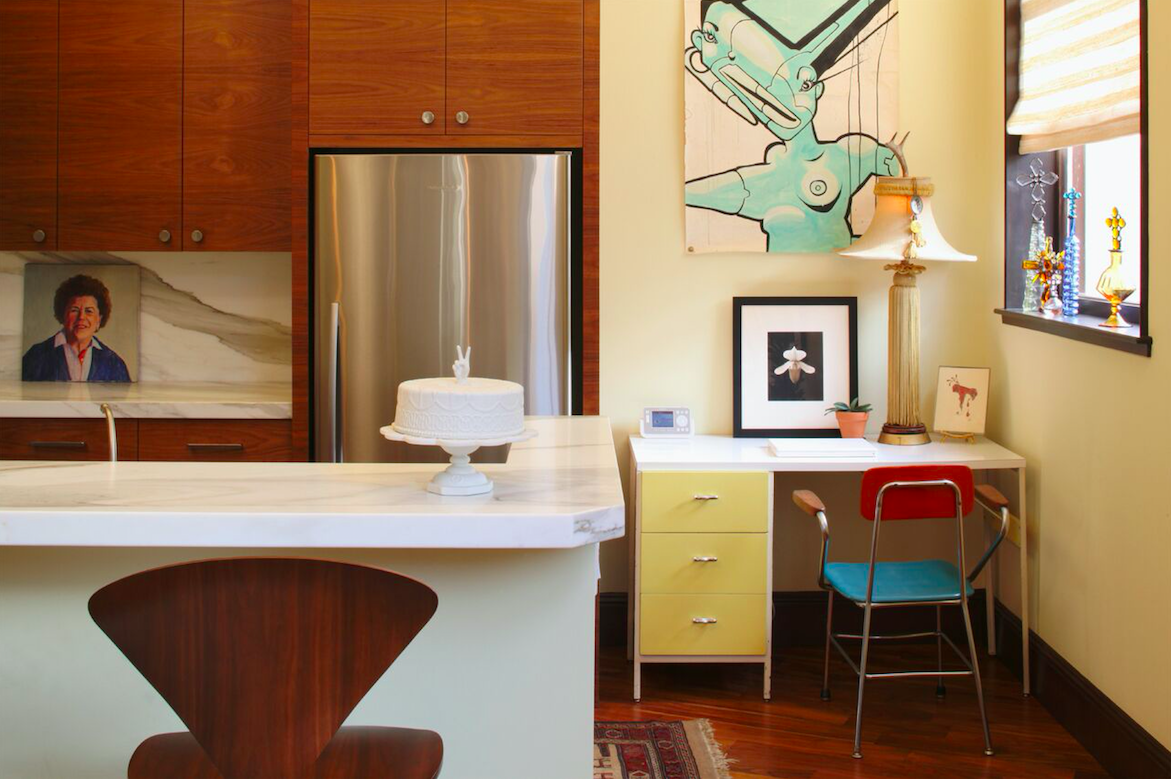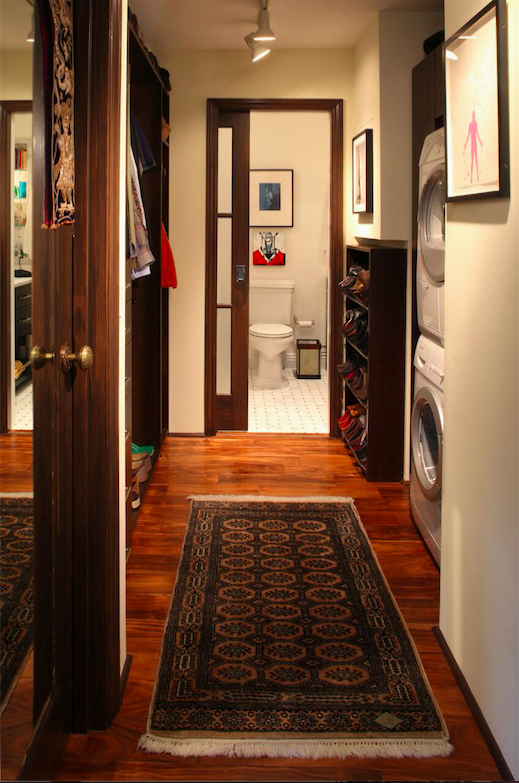 I transformed this 600-square-foot condo into an inviting and art-filled home for myself. I wanted to create a comfortable retreat to showcase and express my love of art and design.
The living room furniture was placed at an angle to enable people to circulate around it more easily. In order to bring down the height of the 13-foot ceiling and make the room feel more intimate, I hung the art high, designed the curtains with the wide stripe at the bottom and hung the ornate Fortuny light fixture over the seating area. I specifically selected the walnut cabinets in the kitchen and the wood grain fabrics on the armchair and curtains in the living room to visually pull the trees from the view into the interior.
The hall closet between the living area and the rest of the condo had to be completely redesigned to maximize the space; I removed full length doors, added a washer/dryer and pocket doors. The Calacatta Marble slabs and tiles used on the kitchen countertops, on the bar-height seating kick plate, and on the counter and shower in the bathroom all bring in a sense of luxury and natural beauty.